Northern Crusher Spares are a global supplier of crusher parts for all the major brands including Extec, Sandvik and more. Call our support team on +4428 8167 8686 for more information.
Parts Available For Worldwide Delivery
Northern Crusher Spares offer worldwide delivery on a wide range of products including:
We are a genuine "OEM" alternative when requiring help to troubleshoot your unit.
All parts can be delivered direct to your site in Australia. We have delivered Crusher Spares Australia to quarries and mines in Adelaide, New South Wales and Melbourne.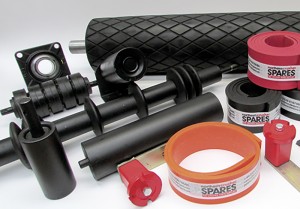 Technical Support Available
The team at Northern Crusher Spares are always available to answer technical questions that you may have on Crusher Spares Australia. We have extensive knowledge of most crushers and heavy machinery.
We can answer questions you may have regarding product selection, fitting of spare and wear parts or machine optimisation.
Some of our team members were employed by Extec and Sandvik as service personnel directly, therefore they have expert knowledge on those heavy machines.
4 ways Northern Crusher Spares Can Help You:
Identifying the problem on your machine
identifying which part/parts could be causing the problem
Information (if required) on best practise to remove part
Information (if required) after part replacement on machine optimisation